Anybody able to ID this floral? Visitors and friends give us plants or sometimes leave orphans with us. It's an interesting collection and well appreciated. This time I wasn't around so I have no clue on this plant's identity.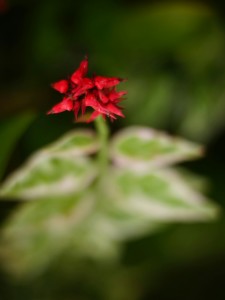 The plant is in a concrete pot located on our farm on our South Road directly across from the nursery at Kahalu'u Country Store. Mahalo!
You're welcome to visit to come see it and other plants on the farm! We're open 10am -2pm, MWF, or by arrangements. Tech: a7r, 50mm asph lux, hawks adapter (links are to Amazon and Ebay).